The Black Velvet party band was established in 2008, in Budapest.
Our band consists of four professionally trained young musicians, presenting a variety of vocalists.
We offer high quality live music services for wedding day, ball, birthday, corporate event, Christmas party, New Year's Eve, village day, background music, the Black Velvet band is a great choice for these events!
The Black Velvet party band was the featured dance band of the AIDA ocean Cruises (aida.de) for many years.
The Black Velvet repertoire includes Hungarian, English, Spanish, Italian, Portuguese and German music, therefore we can customize our songs to deliver an outstanding performance for a bilingual or international wedding.
To ensure excellent sound and unforgettable entertainment we use top quality Bose L1 equipment, digital mixing and high end instruments.
We were able to develop a wide-band repertoire of oldies, retro (eg. Hungária, LGT, Omega, Máté Péter, Neoton Família, Szűcs Judith, Zoltán Erika, Elvis Presley, The Beatles…), '90s (eg. Carpe Diem, Hip Hop Boyz, TNT, Backstreet Boys, Haddaway, House of pain, Mr. President…), as well the modern sounding (eg. Halott Pénz, Wellhello, Bruno Mars, DNCE, Jason Derulo, Justin Timberlake, Meghan Trainor, Walk the moon…) up to now. Of course, rock and alternative music is close to us (eg. Beatrice, Bikini, P. Mobil, Ocho Macho, Quimby, Aerosmith, Bon Jovi, Journey, Queen...).
Black Velvet party band worked for years on cruise ships - AIDA Cruises, aida.de. This experience acquired through many years of performing in Hungary and all over the world allows us to offer an exceptional show for your wedding, work event or any other musical escapade.
Please do not hesitate to contact us should you wish to book our band for your upcoming event.
We are glad to provide references upon request.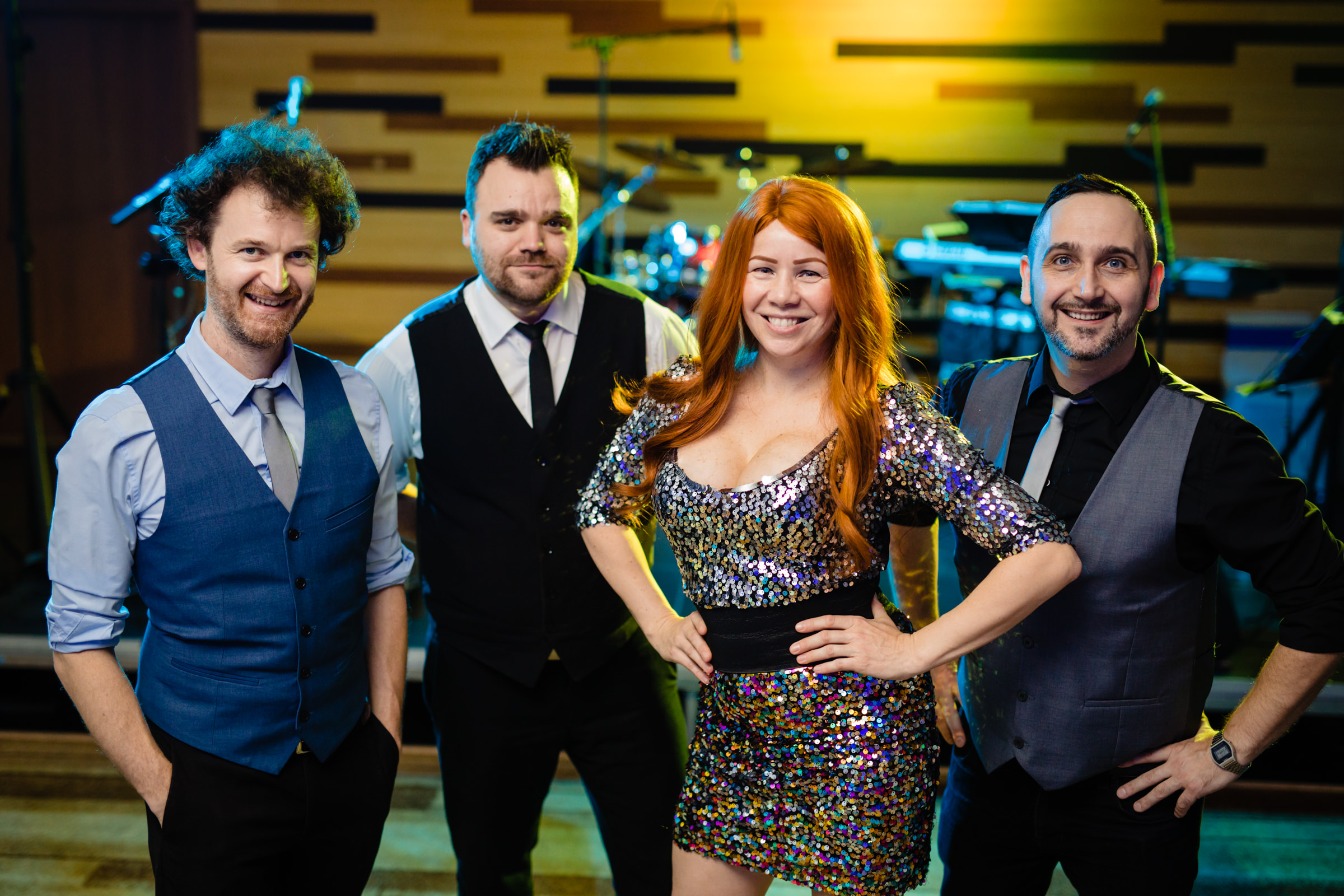 We hope you enjoy our website!